Ben and I head out from Coco's and get back onto some pavement, which is nice after riding in the dirt for a day.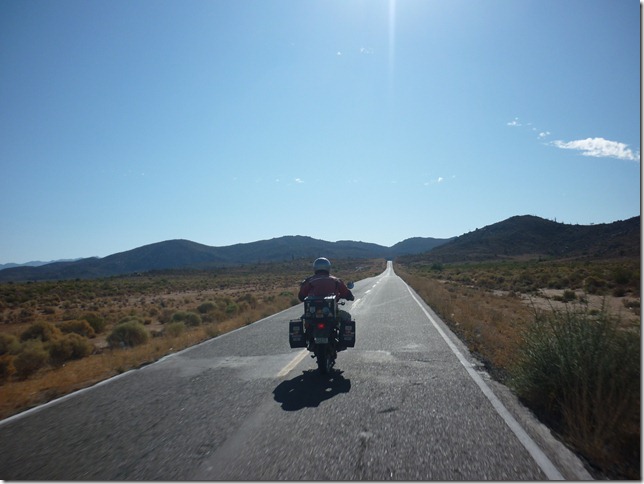 We're looking for a place to get breakfast, as we didn't have much food at Coco's.
Delicious huevos rancheros at a restaurant along the road. We demolish these and think about getting another order
The restaurant
We ride for hours through the hot, dry, and straight roads in the deserts of Baja. All of a sudden, we come over top of a hill and see an oasis — San Ignacio. We grab lunch here and meet a couple of long-distance cyclists. They started their ride in Alaska 3 months ago and are headed south — one to Panama and the other to Terra del Fuego in Argentina, the southern most city in the world. Now people think I'm crazy for doing a ride on a motorcycle like this, and I think these guys are absolutely nuts. A year on a bike, riding 40-150 miles per day, camping most everywhere. So freaking hardcore! I have a feeling I'll meet up with them again along the way.
An oasis (literally) in the middle of the desert
After lunch in San Ignacio, we make our way to Mulegé to spend the night. We're both exhausted after another long day of riding, and head to the beach to see if we can camp somewhere. We end up outside a restaurant right along the beach for $5, but not before Ben's bike (El Burro) decides to take a nap in the deep sand.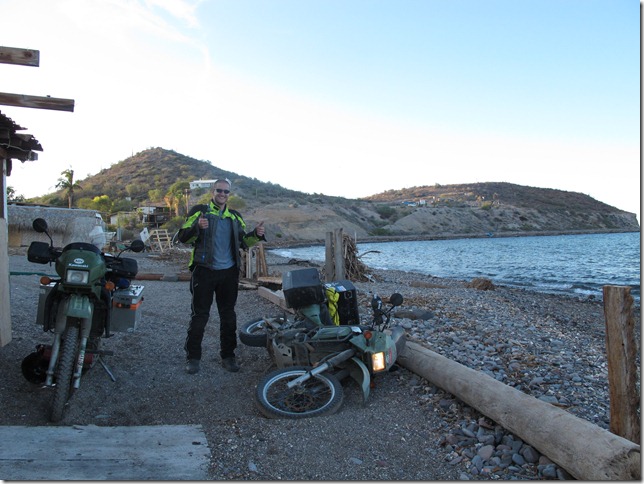 Our campsite for the night. El Burro is too tired and takes a quick nap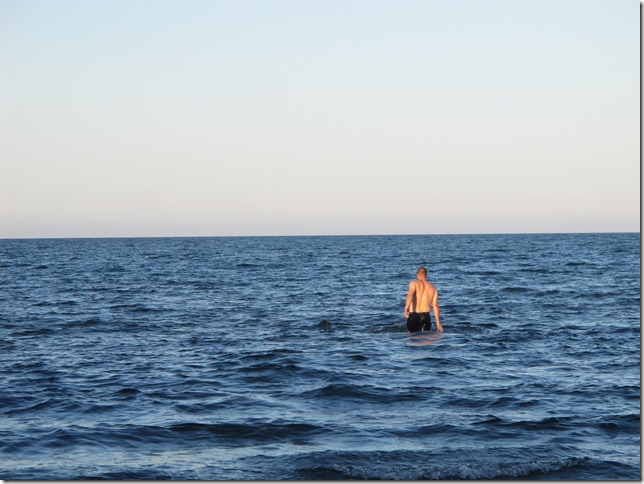 Taking a dip in the water after a long day riding
We need to get back into the main part of town about 2 miles away to grab some dinner, and don't want to deal with getting the bikes through the deep sand, so we hitch a ride from some locals.
My first time hitching a ride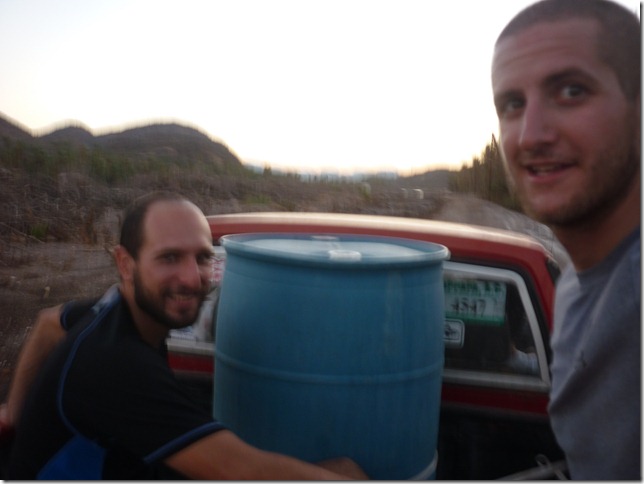 Ben's an expert after his trip to Terra del Fuego last year
We grab some pizza, relax, and hitch another ride back to the beach where we setup camp for the night.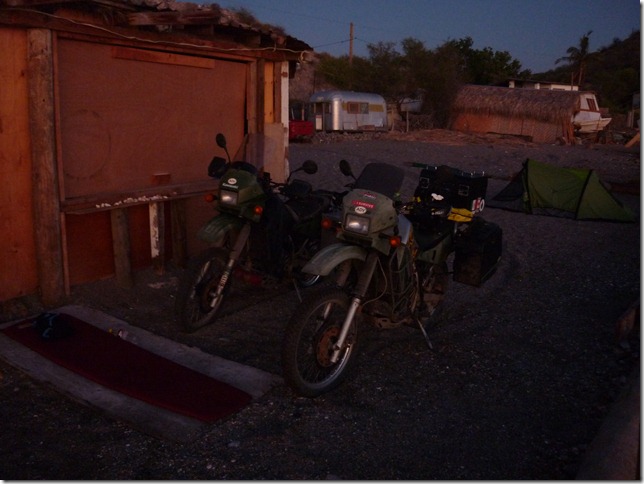 Ben sets up his tent, and I decide to sleep out in the open.
I'm up before the sun rises, and have to take some snapshots of it coming over the Sea of Cortez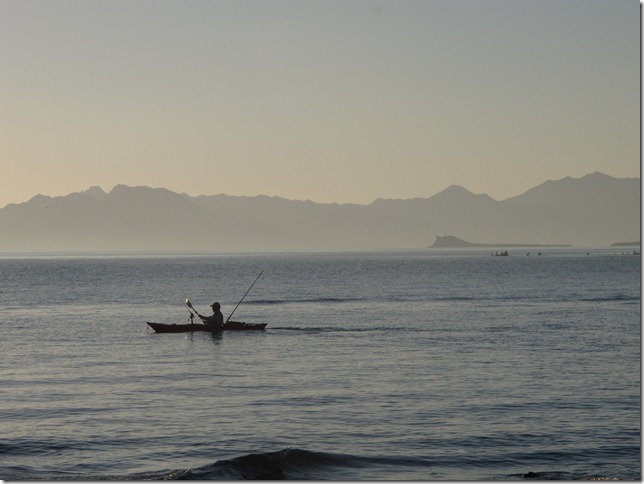 An ex-pat headed out to fish in the morning.