Saturday, August 21st, Bozeman MT to Yellowstone NP
After spending a few relaxing days in Bozeman, MT, I make it to Yellowstone National Park. I ride through the park and find a place to setup camp early in the day, so I can go explore the park with a lighter load.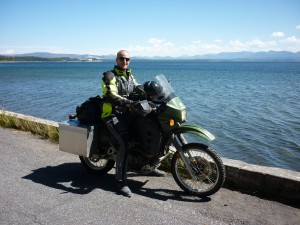 After not having any bear issues at the camp (dang it – I'm still hoping to see my first bear), I leave in the morning to hike at the Grand Tetons and spend the night in Jackson, WY.