I finally finish packing my bike for the next 6 months outside my apartment. My room mate is there to see me off (and take some photos), and as I'm about to take off, my bike decides not to start. This is the first time this has ever happened. I give it a few minutes to relax, then try again. Nothing.

Ready to take off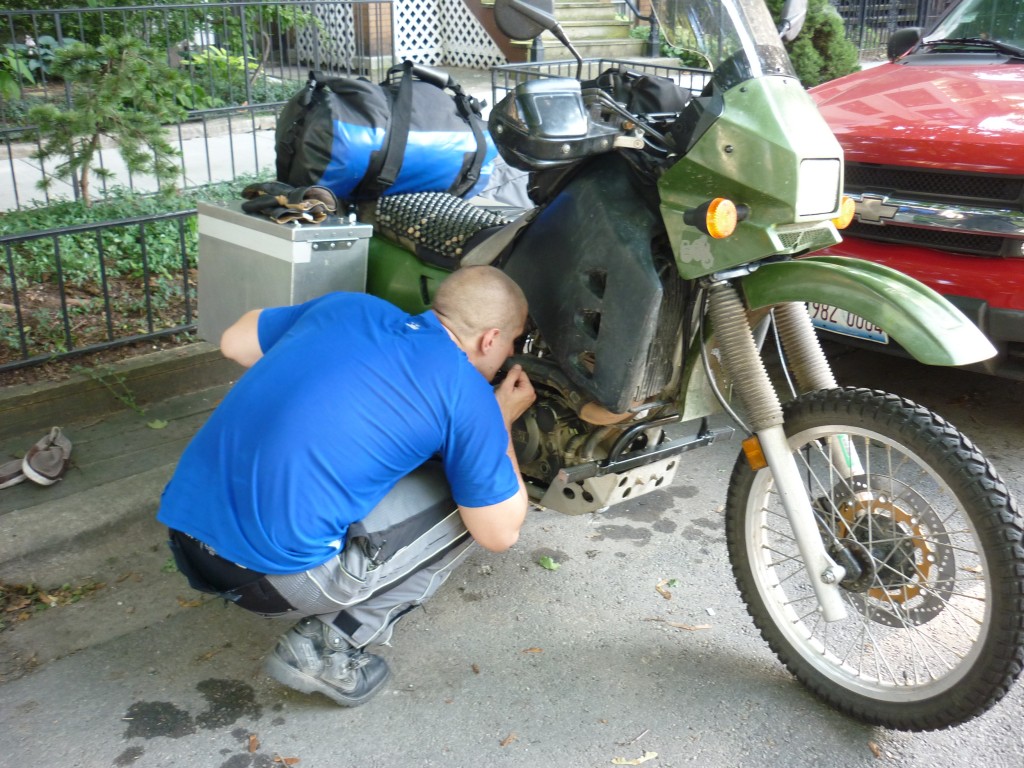 Or not…
Ok — maybe it's out of gas. Or the carb is funked up (I've been playing with the tuning). Or the repairs I made earlier this week were wrong. I check a few things and nothing jumps out, but I'm able to get it started and get to the gas station down the block.
Come to find out, I had kinked the vacuum hose of the gas tank and it was causing the carbs to not receive fuel correctly. It was caused by my tank bag pressing down on the tank. Problem solved, now officially on the road.
I only spend an hour on the first leg of my trip. I head from downtown Chicago to see my friend from college, Greg, in Aurora, IL.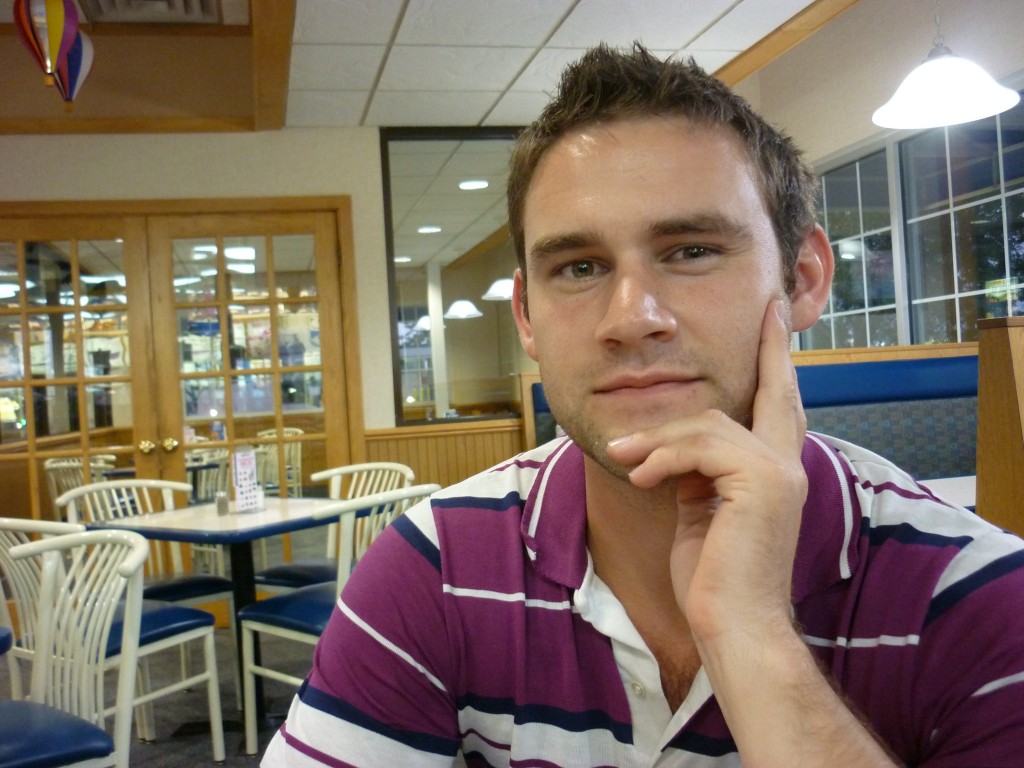 Greg's not too happy having to wait for food at Culvers
While I want to see my good friend before I take off, I also want to get out of my familiar environment and make sure that I don't get lazy and stay home for a few more days. It's been really easy to do, and I'm sure I could stick around living in Chicago on couches for a few more weeks (ask my sister — as long as I would promise to manny for her cat).
I spend the night with Greg and his friends, having a great time and celebrating the start of my trip. They all think I should introduce myself to everyone as Sper for the entirety of my trip, which I think is a fantastic idea.
Hello. I'm Sper.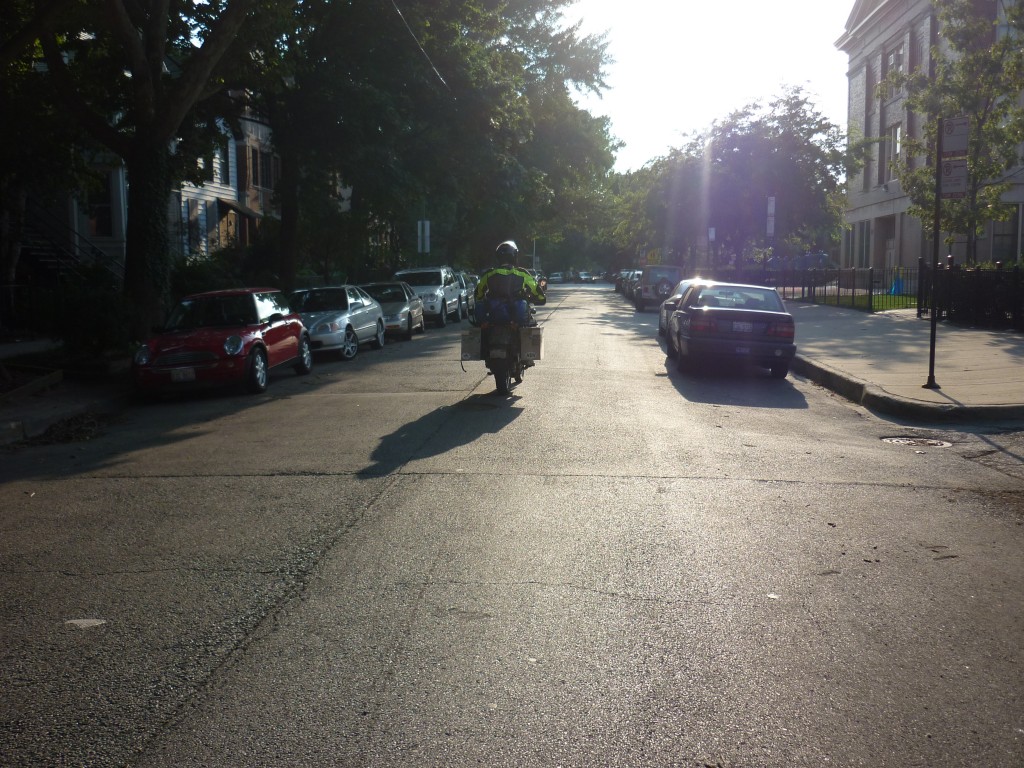 Adios!